Dr. Michael Witkowski
Board Chairman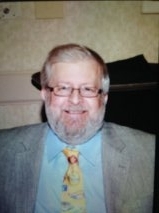 Dr. Michael J. "Mike" Witkowski, 60, died on Thursday, January 1, 2015 from complications of cancer.
"Mike was born in Detroit to Helen and Mitchell Witkowski. He was the proud father of five children: D'Anne (Stacy), Laura (Jamie Hornsby), Brian, Christine (Daniel Berkowitz), and Amanda Witkowski. He loved his grandson, Gavin Witkowski. He was married to Kathleen Smith for 19 years and they remained friends after the marriage ended. He was the loving fiancé of Michelle Wood. His sister Michaelene Blacha, his brother Anthony (Maria) Witkowski, and their children also survive him.
Mike received his B.S. at Wayne State University, his M.A. at Central Michigan University, and his Ed.D. at Western Michigan University. He worked for over 17 years with the Ford Motor Company Security Department. Since 1992, he was an Associate Professor of Criminal Justice at the University of Detroit Mercy.
He was a passionate advocate of social justice issues, and had a special interest in juveniles in the criminal justice system. He researched, published and spoke on workplace violence and security measures. He was a frequent media guest on security and criminal justice issues. He encouraged a community service component for his students in conjunction with the Service Leadership Institute.
Mike was a consummate storyteller. He delighted in regaling his students and family with shocking but true stories of crime and mayhem, and of his childhood growing up in Detroit. Sentimental poetry touched his heart. He also had a soft spot for his two dogs, Louie and Rocket, both rescued from the Michigan Humane Society in Detroit. He was a fan of basketball, and a loyal supporter of his UDM Titans."